CARBON INSTRUMENT DASH COVER FOR 1199/1299 DUCATI PANIGALE IN MATT PLAIN WEAVE
£99.99 £83.33 Excluding VAT (note import duty/tax will apply if outside the UK)
Out of stock
Delivery Times
Click here for more info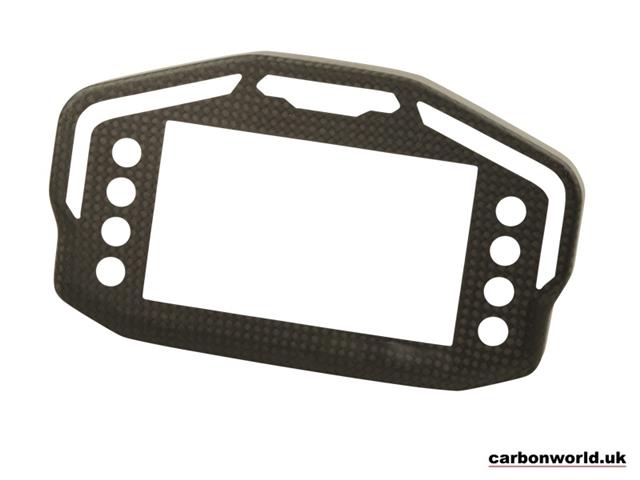 Ducati 
Panigale 1199/1299
Fits:
1199/1199S/1199R/1299/1299S/Panigale R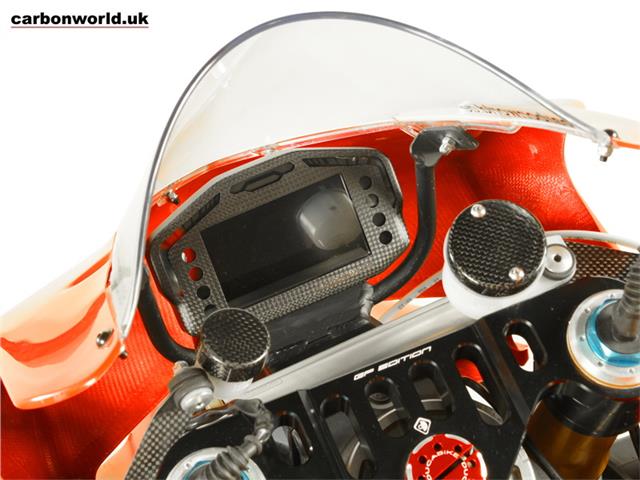 Description
2mm 3K plain, prepreg carbon fibre weave

100% pure carbon fibre so extra light

Produced using the autoclave process

Easy to fit (use double sided tape not provided)

Finished in a UV resistant, satin (matt) lacquer, polished by hand

This fabricated part is approved for the use on the road and will be delivered with EU ABE, registration in the EU is therefore not necessary

Quality part imported from Germany
Difficulty of Fitment
Difficulty of fitment scale
1) Easy to fit, basic tools and little experience required (no fettling expected).
2) Moderately easy to fit, basic tools required with some fettling expected, so allow yourself some time to fit and ask for help if required.
3) Ok to fit, basic tools required but some technical knowhow/skills required and fettling expected. If in doubt ask a professional to fit it for you.
4) Reasonably technical to fit, will take some time and a reasonable selection of tools are required. Fettling expected. Do not undertake this if you have limited technical knowhow. If in doubt ask a professional to fit it for you.
5) Difficult to fit, technical knowhow required, specialist tools required, will take time and fitment should be done by a professional person.